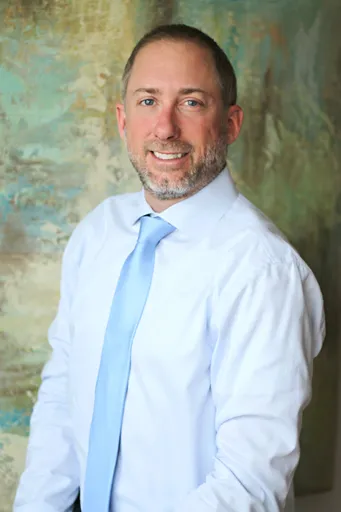 Michael P. Butler, D.C. graduated from Life University in Georgia in 1997 with a doctorate degree in chiropractic. Dr. Butler eventually began his chiropractic career in Warner Robins, GA, which is the childhood home to his wife Donna. In private practice since 1998, he continues to be passionate about his community and has donated much of his time and resources over the years to help make Middle Georgia an even more enjoyable place to live.
Early on in his college career, Dr. Butler studied business and psychology and was on course to a corporate career in New York when a series of positive, life-changing events influenced his professional path. These events, and those that followed, were the catalysts for his unyielding passion for helping others and for becoming a chiropractor. He went on to earn his bachelor's degree in psychology from the State University of New York at Albany before moving to Georgia and earning his doctorate of chiropractic degree from Life University of Chiropractic. Life University is home to the world's largest chiropractic education program and is known as a premier institute of higher education in the field of chiropractic. Prior to receiving this degree, Dr. Butler was invited to travel along with a team of doctors and students to Moldova (near Russia) on a chiropractic mission trip sponsored by the medical community in that region. His responsibility was to demonstrate healthcare procedures to the local physicians related to upper cervical specific analysis and correction. During this 10-day trip, his team worked in several hospitals and community centers and treated over 26,000 citizens in the region. This mission was recognized nationally in the region and the program continued beyond his tenure.
Dr. Butler served as Team Chiropractor for the Macon Mayhem, a Southern Professional Hockey League team, and has served the first four years of their organization, since their inaugural season in 2015-2016; including their championship season in 2016-2017. He works with all athletes, from children to seniors, and has had much experience with the Pros, Olympiads, Collegiate, and the everyday weekend warriors. He truly enjoys working with athletes and addressing biomechanical issues through adjusting both the spine and extremities for peak performance and prevention of injury. Dr. Butler combines the very best hands-on technique and state of the art technology and physiotherapy procedures to help athletes gain a competitive edge, while enjoying a more pain-free experience.
Along with his expertise in the broad areas of family chiropractic care, sports injuries, whiplash and upper cervical injury/trauma, Dr. Butler was naturally drawn into the wide variety of conditions that affect the lives of millions throughout our nation. Witnessing patients and family members, without any hope, suffering from chronic and terminal illnesses triggered within him the desire to study and research many forms of functional medicine. In 2005, he became certified in post-graduate chiropractic wellness care, and his advanced skills in assessing in-depth causes for conditions related to structural, neurological, nutritional, environmental, and psycho-emotional stressors or imbalances has influenced his practice immensely. These methods help his patients accelerate towards and/or maintain their goal of optimal health. Whether it's post-surgical restoration, chronic pain, recent injury, or no symptoms at all, regardless of your age or condition, Dr. Butler's goal is to help you restore and maintain a pain-free and functionally optimized healthy body.
Away from the practice, Dr. Butler enjoys spending the majority of his free time with his wife and their two children: Abigail and Isabella. He enjoys reading, music, sports, traveling, and walking with his family and dog on beautiful days.