Here is why we share with our patients and recommend this delicious water from this super-healthy, hydration-machine....Click here to see a demonstration
Weight loss seems to be on everyone's mind these days. Did you know that weight gain is often one of many side effects of being dehydrated? By drinking the requisite amount of pure, clean water, you will be amazed at how well your body can look and feel.
Many of our dieters drink this water while on the diet program that we coach them on and are very excited over the results. Greater health is not out of reach.
Whether you are on one of our diet programs or not, you will still be very pleased with the results. Call (478) 918-0102 to sample a free, one-month supply of our water.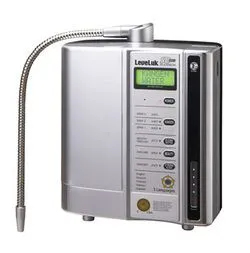 Some people "Try... then Buy."
You may decide to have your own machine one day. Buying from us vs. Buying from a third party vendor....
Here are some of the facts:
Machine purchased through a 3rd party and not directly from an Enagic
Distributor would not be able to have warranty on their units, they
would pay double for parts and labor if their machine needs to be
repaired in service, and most importantly they would not have the
educational support from their supplier in regard to clinical support and operating
and maintaining the machine.
We offer overall education of your investment. (Cleaning, maintenance, specific protocols, articles, research and all around support)...
Without us:
*no warranty
*no Authorized Enagic supplies
*no service because of 3rd party involvement
*no ability for the machine to pay for itself (water share program)
*no guarantee the machine is in good working order.
*used machines are extremely dangerous in that there can be contaminants in old filters or corrosion on plates from poor maintenance or storage.
With us:
*All the good stuff!
To your health,
Michael P Butler DC